Putting on The Himalayas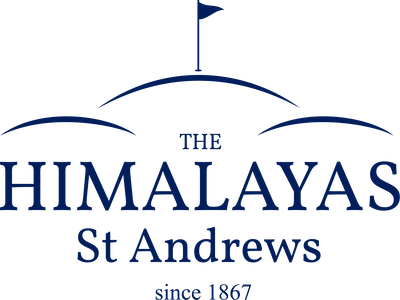 21st JULY UPDATE: Extended Closure/restrictions
The Himalayas will remain closed over the weekend of 23rd -24th July.
This is to allow the course to recover from wear due to the footfall from The Open Championship and the extreme dry weather. We aim to open again on Monday 26th but with restricted opening hours/tee time slots until such times as the course recovers. Please check back here for information as opening hours shown on this website are subject to change at short notice during the recovery phase.
---
27th MAY UPDATE: CAR PARKING.
Please note THE CAR PARK at The Himalayas IS NOW CLOSED due to work for The Open Championship.
There is parking available on the grass further down the beach road.
THE BRUCE EMBANKMENT CAR PARK IS ALSO CLOSED so please plan ahead as it can take longer to get here.
The Himalayas Putting
The Himalayas will be open to the public from April to October.
Please see the calendar on the booking system for specific opening hours.
The course will be closed from 27th June 2022 to 22nd July 2022 inclusive due to areas of the green being used for The Open Championship.
Prices for 2022 are £4 per round for adults and £2 per round for seniors and children (under 16).
Tee times must be booked in advance. Please use our booking system on this page to book your tee time.
Equipment will be available, however, we advise that customers bring their own equipment where possible.
Himalayas Accessibility
Owing to the severely undulating nature of this putting green, it is highly dangerous to use any form of wheeled transport on the Himalayas.
In order to protect you, the public, and us, the club, from accidents we have, regrettably, had to make the rule that no wheels are allowed on the course.
Club Membership
In order to keep the club at a manageable size, the waiting list is full and closed.
About Us
The St Andrews Ladies' Putting Club is probably better known to visitors from around the world as The Himalayas which is an apt description for this unique facility found in St Andrews, the home of golf.
The Himalayas lie between the famous Old Course and the spectacular West Sands, only a ten-minute walk from the town centre (see map below).
Voted number two in The Courier "country days out".
History
The Club has a long and interesting history having been instituted in 1867 as the St Andrews Ladies' Golf Club.
We hope you enjoy your visit to The Himalayas and, like many of our visitors, return again and again.