Putting on The Himalayas
The Himalayas will be open to the public on weekends in March, then daily from April to October.
Prices for 2023 are £4 per round for adults and £2 per round for seniors and children (under 16).
---
Tee Time Availability
Tee times should be booked in advance online, especially in the peak summer months to avoid disappointment. In the peak summer months there are a limited number of tee times held back each day to be made available for turn up and play customers but booking is recommended. In the off peak months of March, April, September and October there is much more availability for turn up and play customers although you may want to book especially on weekends and holidays to get the time you want.
Equipment
Putters and balls will be available, however, we advise that customers bring their own equipment where possible.
Himalayas Accessibility
Owing to the severely undulating nature of this putting green, it is highly dangerous to use any form of wheeled transport on the Himalayas.
In order to protect you, the public, and us, the club, from accidents we have, regrettably, had to make the rule that no wheels are allowed on the course.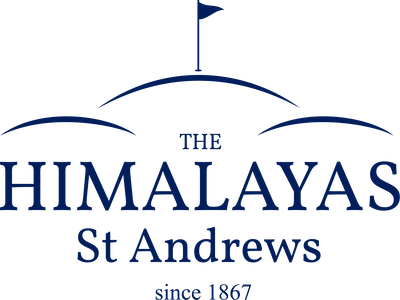 About Us
The St Andrews Ladies' Putting Club is probably better known to visitors from around the world as The Himalayas which is an apt description for this unique facility found in St Andrews, the home of golf.
The Himalayas lie between the famous Old Course and the spectacular West Sands, only a ten-minute walk from the town centre (see map below).
Voted number two in The Courier "country days out".
History
The Club has a long and interesting history having been instituted in 1867 as the St Andrews Ladies' Golf Club.
The January edition of the magazine "St Andrews in Focus" which is edited by Fiona Selwyn, has a comprehensive article about the history of our club and its importance to St Andrews. It was written by the club archivist Dr Eve Soulsby.
---
We hope you enjoy your visit to The Himalayas and, like many of our visitors, return again and again.