Putting on The Himalayas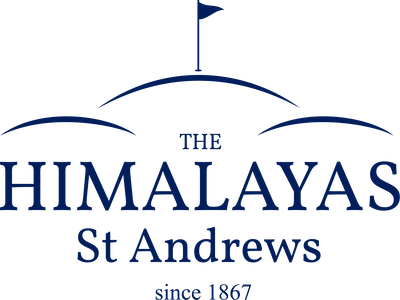 Himalayas - Latest News
Due to Covid-19, we will not be hiring out any putters or balls at this time. Please bring your own equipment.
Tee times are to be booked and payment made in advance from this website.
Open 7 days a week to the public with varying daily hours.
The booking system gives full details.
Prices for 2021 are £4 per round for adults and £2 per round for seniors and children under 16.
Club Membership
In order to keep the club at a manageable size, the waiting list is full and closed.
About Us
The St Andrews Ladies' Putting Club is probably better known to visitors from around the world as The Himalayas which is an apt description for this unique facility found in St Andrews, the home of golf.
The Himalayas lie between the famous Old Course and the spectacular West Sands, only a ten-minute walk from the town centre (see map below).
Voted number two in The Courier "country days out".
History
The Club has a long and interesting history having been instituted in 1867 as the St Andrews Ladies' Golf Club.
We hope you enjoy your visit to The Himalayas and, like many of our visitors, return again and again.